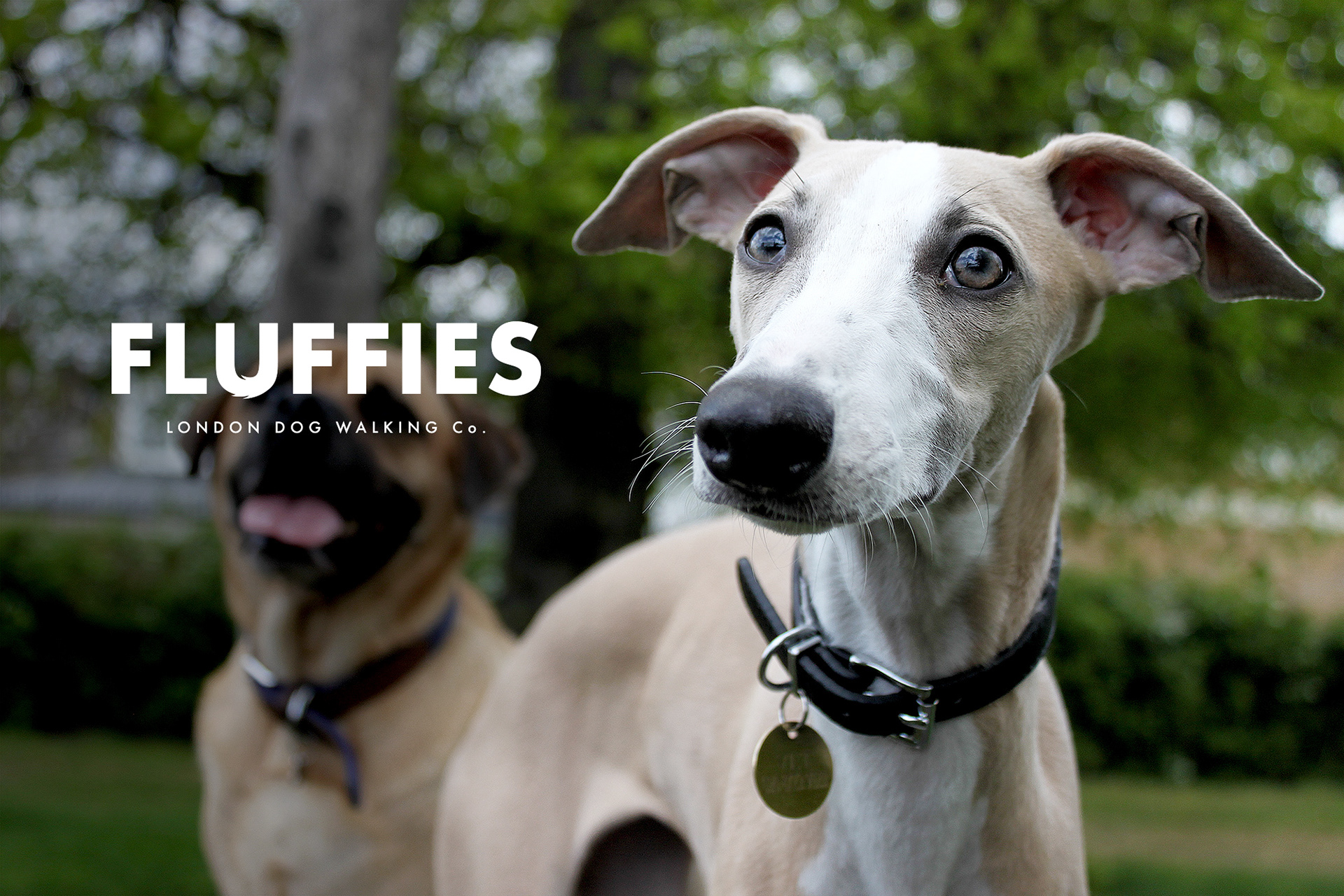 Fluffies is a small professional dog walking company based in South West London.
We designed a logo based around the owner's dog and Fluffies' mascot, Pepper. She is the centre of the brand and is present on every outing, greeting walking buddies with a lick and a sniff, so the identity needed to reflect that. The business is small and personal and it's paramount that customers know their pooch is in safe hands. The logo is not only playful, but Pepper is instantly recognisable as she is a rare Labrador cross. The brand colours are also taken from Pepper, with two contrasting greys, the gold from her fringe and the slobbery pink from her tongue.
The wordmark features a fluffy 'U' for brand recognition when used in isolation, without the Pepper icon or supporting tagline. We designed embroided patches as a cost effective way to apply and remove company branding to different work garments depending on the season.
Branding, Identity, Photography, Apparel