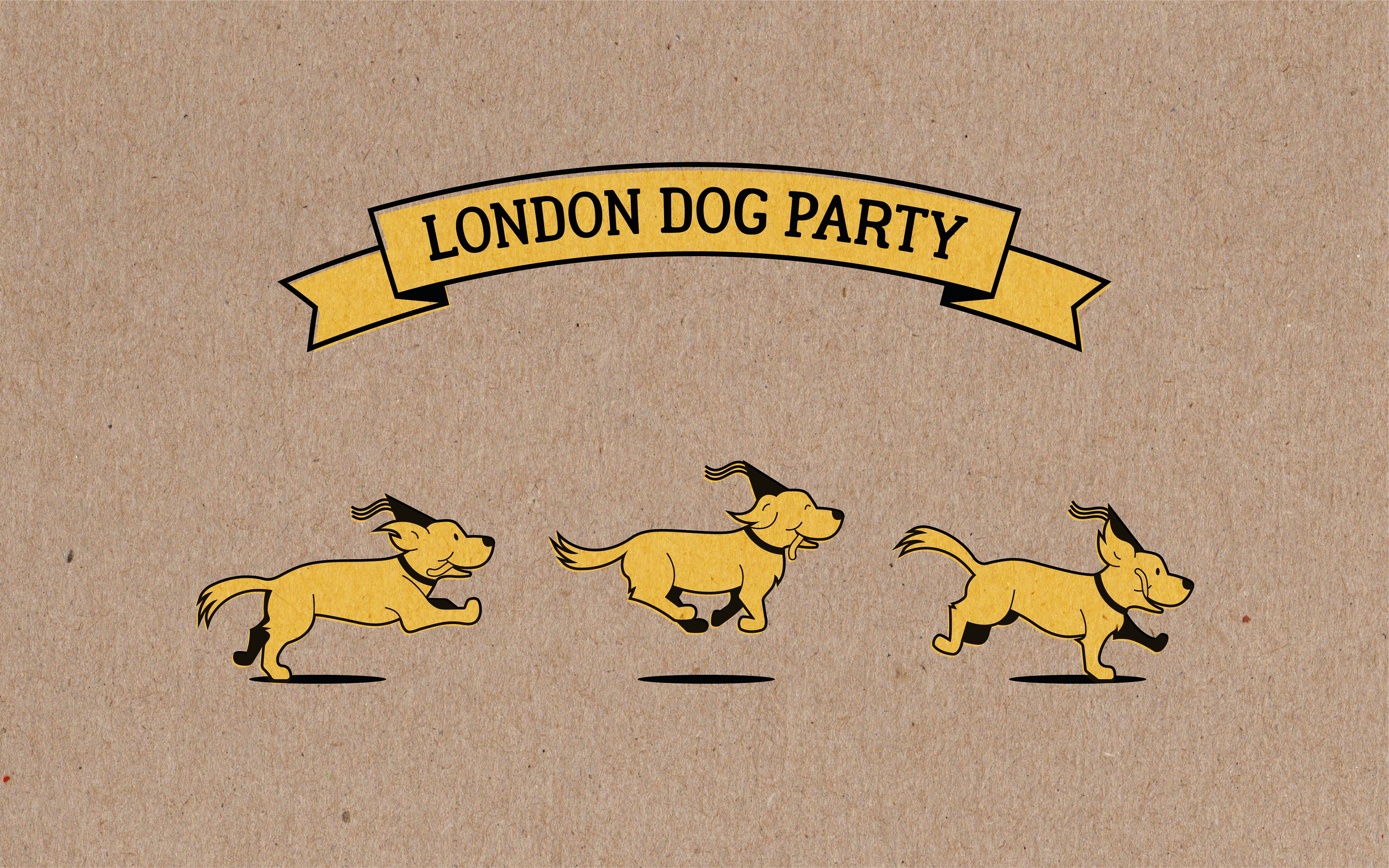 London Dog Party are a dog walking company providing professional walkies in North London
With a name like London Dog Party, a dog wearing a party hat is a no-brainer. From there, we continued the party theme to include banners, bunting, repeating patterns and card texture. 
The logo housing takes influence from a rounded dog biscuit, while the offset yellow graphics and tongue-out pooch makes the brand feel approachable and personal.
If you need your furry best friend taking for a spin, or just want to see photos of dogs, head to their
Instagram