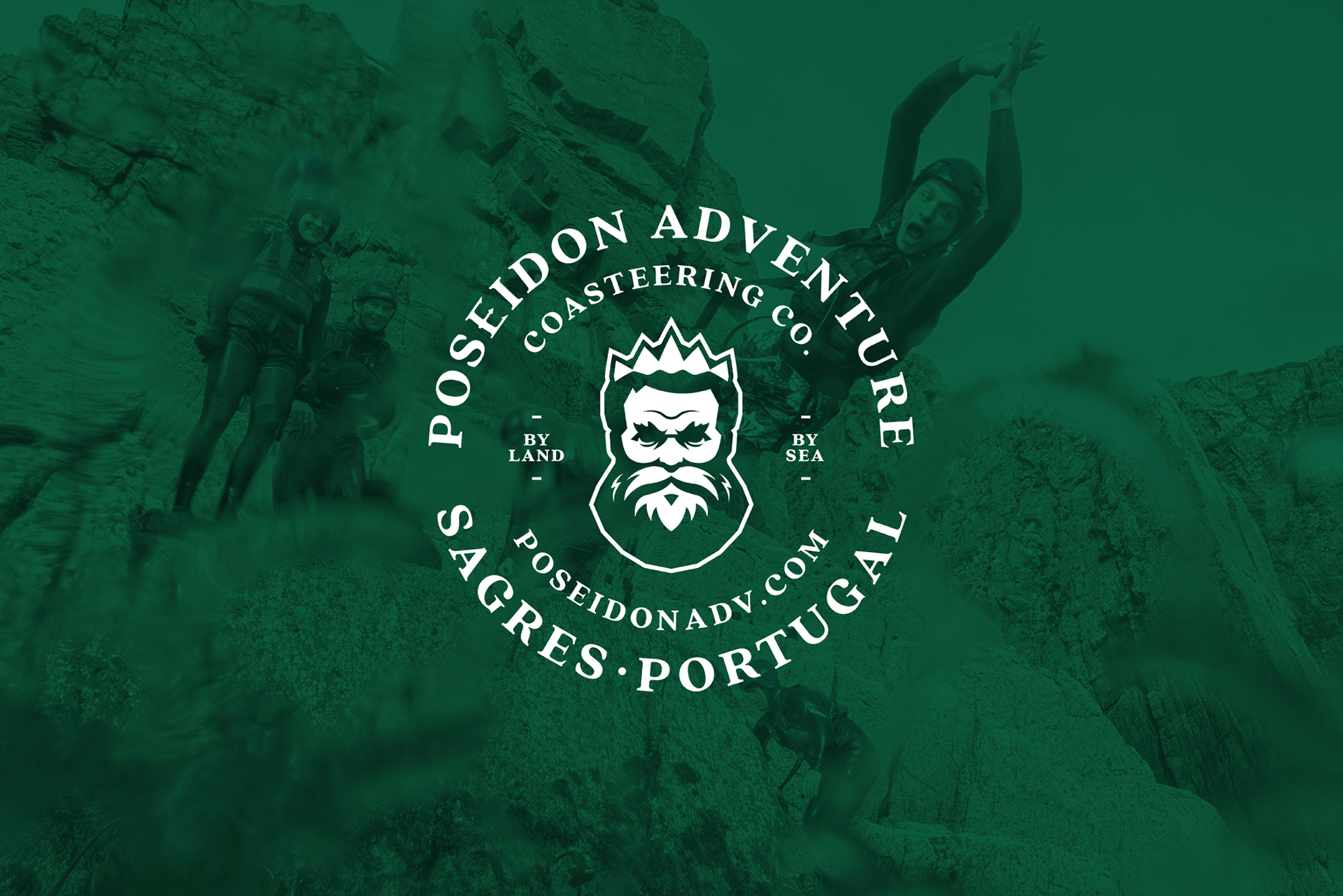 Poseidon Adventure are a Coasteering Company based in Sagres, Portugal.
They are experts in providing a guided experience of climbing, jumping and swimming around the Algarve coastline without the use of boats or equipment.
The illustration of the Greek God, Poseidon, takes influence from both land and sea with an intentional blend of jagged and curved lines to represent the ever changing terrain in coasteering. The E takes influence from the God of the sea's trident to complete the wordmark.
Book yourself a trip to Portugal 
here