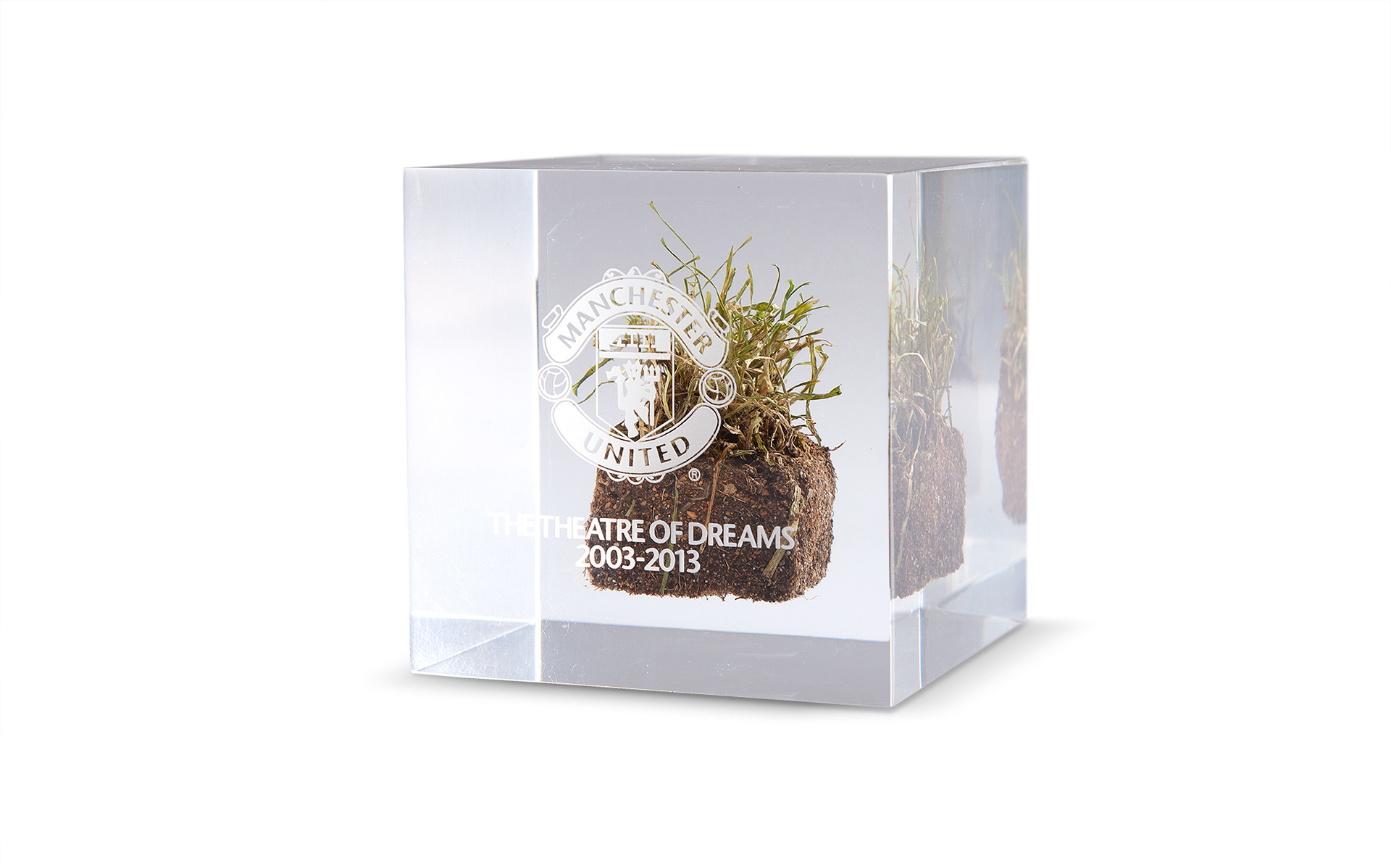 This Is Your Turf is a campaign celebrating the hallowed pitch at Old Trafford
After 10 years, Manchester United replaced the pitch at Old Trafford, giving fans the unique opportunity to own a piece of history. At the end of the 2012/13 season, twenty five iconic sections of the pitch were removed before the turf was taken up. Each of the twenty five pieces were taken from the exact location from which a moment of greatness took place. From Rooney's overhead kick to the part of the pitch that Sir Alex Ferguson stood on to lift his final league trophy as Manchester United Manager.

These iconic pieces, along with 75 smaller sections taken from around the technical area, were then set in acrylic to preserve them forever. Fans were invited to vote on their favourite Old Trafford moment to be in with a chance of winning one of the pieces. Our task was to not only make Manchester United fans across the world aware of the competition, but to make sure the authenticity of the pieces was communicated

With the branding in place, we asked fans to film themselves recreating the twenty five selected moments of greatness and upload them to twitter/facebook/instagram with the hashtag #thisisyourturf. This part of the campaign was launched with a viral video of ex-Manchester United players Lee Sharpe and Andrew Cole attempting to recreate three of the more difficult goals.
Alongside this video, a behind the scenes series was released, showing the process of removing and casting the acrylic blocks. The players were then photographed holding their individual pieces of turf for the final leg of the competition, to show that each piece was the real deal
Campaign, Logo Design, Conceptual, Branding, Film & Editing